Transform your Salesforce experience with the power of ChatGPT.
ForceGPT integrates ChatGPT's natural language processing capabilities with Salesforce's Lightning interface. With ForceGPT, users can easily ask ChatGPT questions directly within Salesforce and receive relevant responses in real-time. ForceGPT's Lightning components provide a seamless integration between ChatGPT and Salesforce, allowing users to easily access the benefits of NLP and machine learning within their Salesforce environment. With ForceGPT, Salesforce customers can benefit from increased productivity, better customer service, and faster decision-making.

By eliminating the need to switch between different applications to find answers to their queries, users can save time and focus on more important tasks. ForceGPT's advanced AI capabilities enable it to learn from user interactions, improving its responses over time and making it even more useful to users. This means that the more users interact with ForceGPT, the more valuable it becomes.
SUBMIT THE FORM TO GET THE APP FOR FREE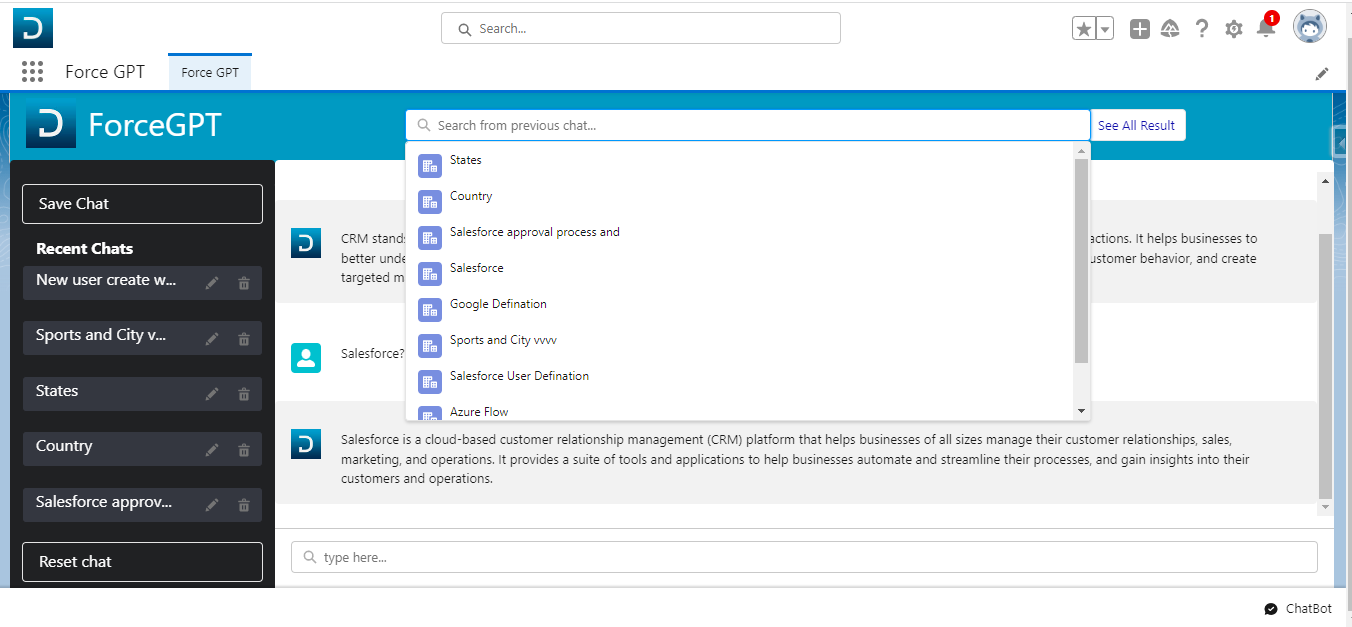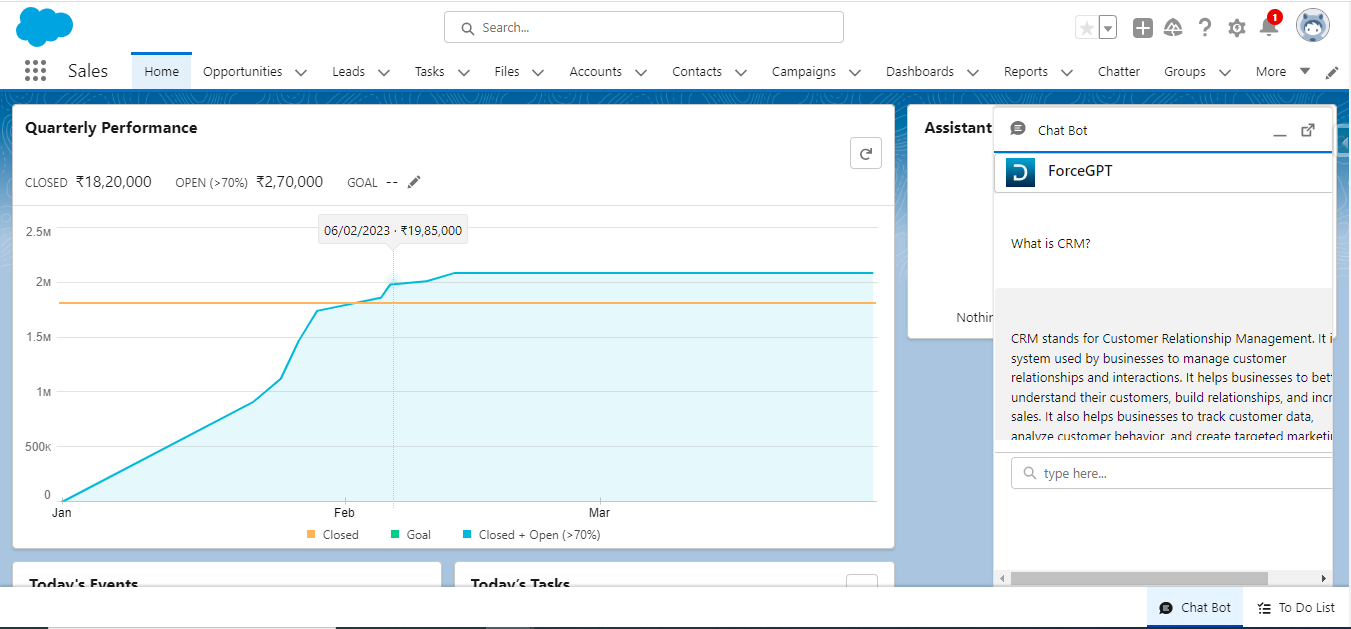 22+Years

OF INDUSTRY EXPERIENCE